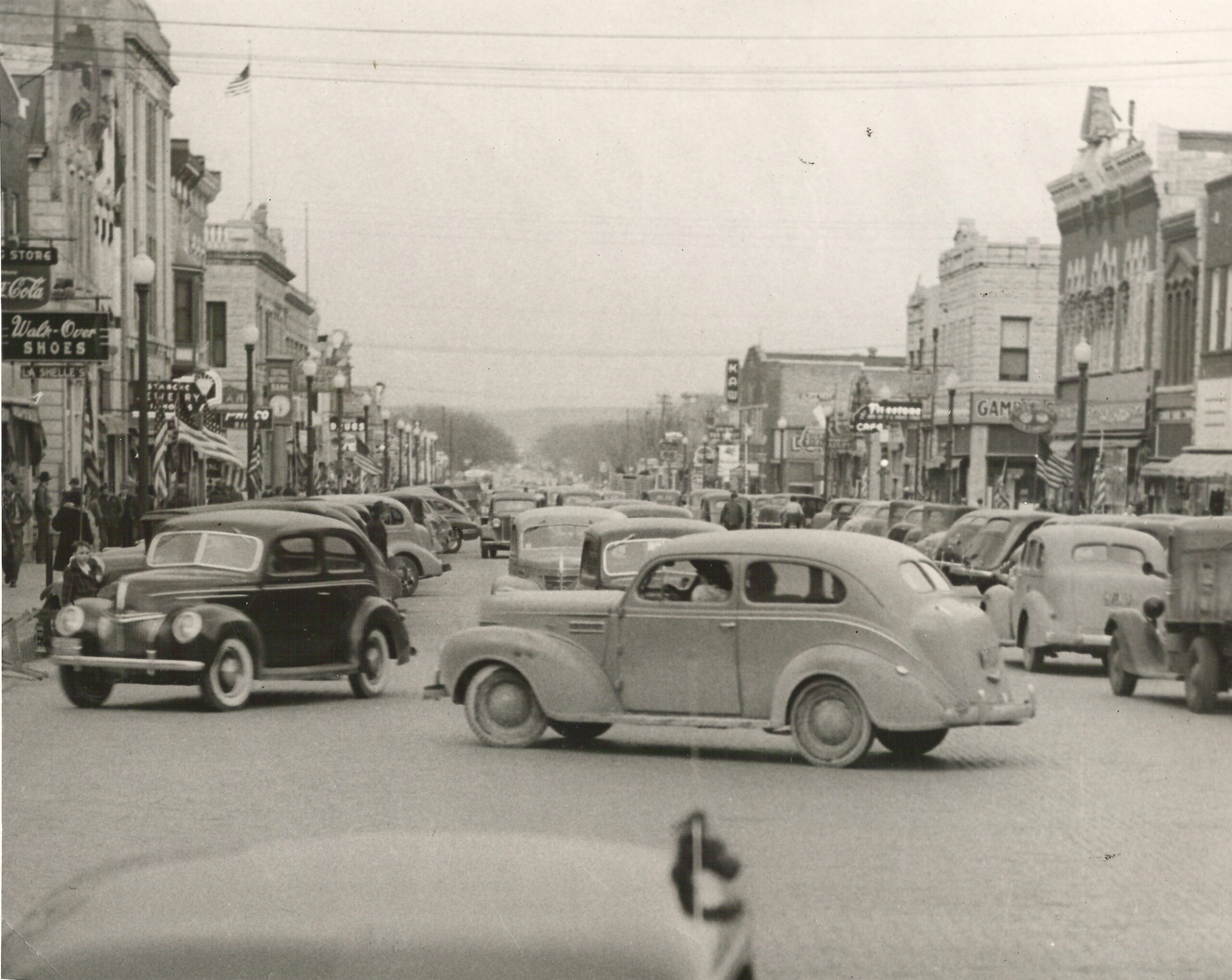 Photo of downtown Junction City Circa 1940s
History of Junction City
Junction City was founded in May of 1858 within Geary County and is directly connected to the 1st Infantry Division of the United States Army. The city gets its name from the junction of the Smokey Hill and Republican river which borders the town to its East. Early on in our community the security and safety of our citizens fell onto the responsibility of the County Sheriff, City Marshal, and protective regiments from Fort Riley.
The City of Junction City has its roots planted in the westward expansion pioneer days. This history extends to one of Junction City's earliest lawmen James Butler better known as "Wild Bill Hickok" as the City Marshall in the early 1870s. Hickok was known for being a gunslinger and lawman throughout the Kansas territories and was sought out to help "clean up the town" by mayor Robert Rizer. Since its founding, the city has continued to expand and grow with the growth of Fort Riley which is home to the 1st infantry Division. This photo of Wild Bill Hickok was taken by Junction City Photographer A.P. Trott sometime between 1869 and 1874.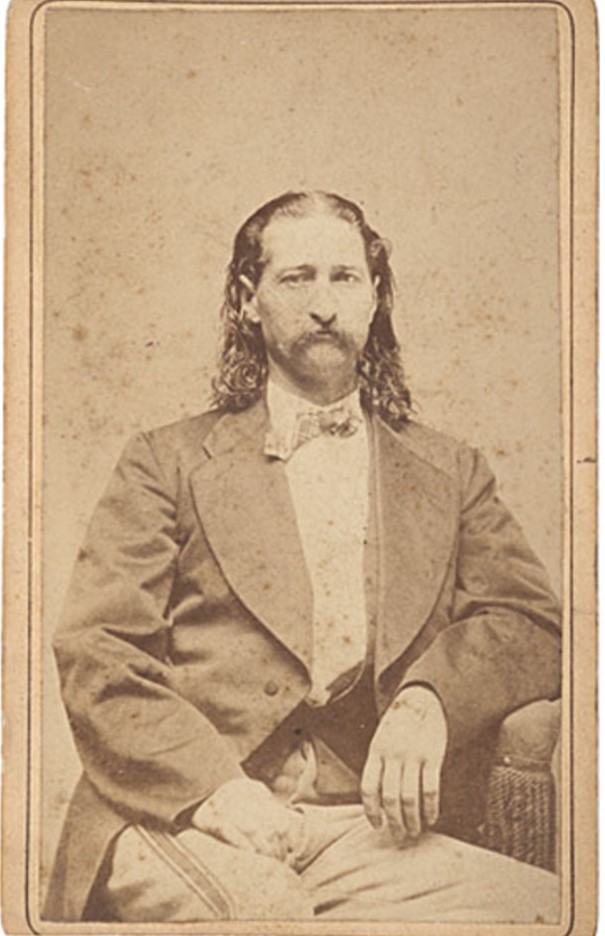 James Butler – "Wild Bill Hickok"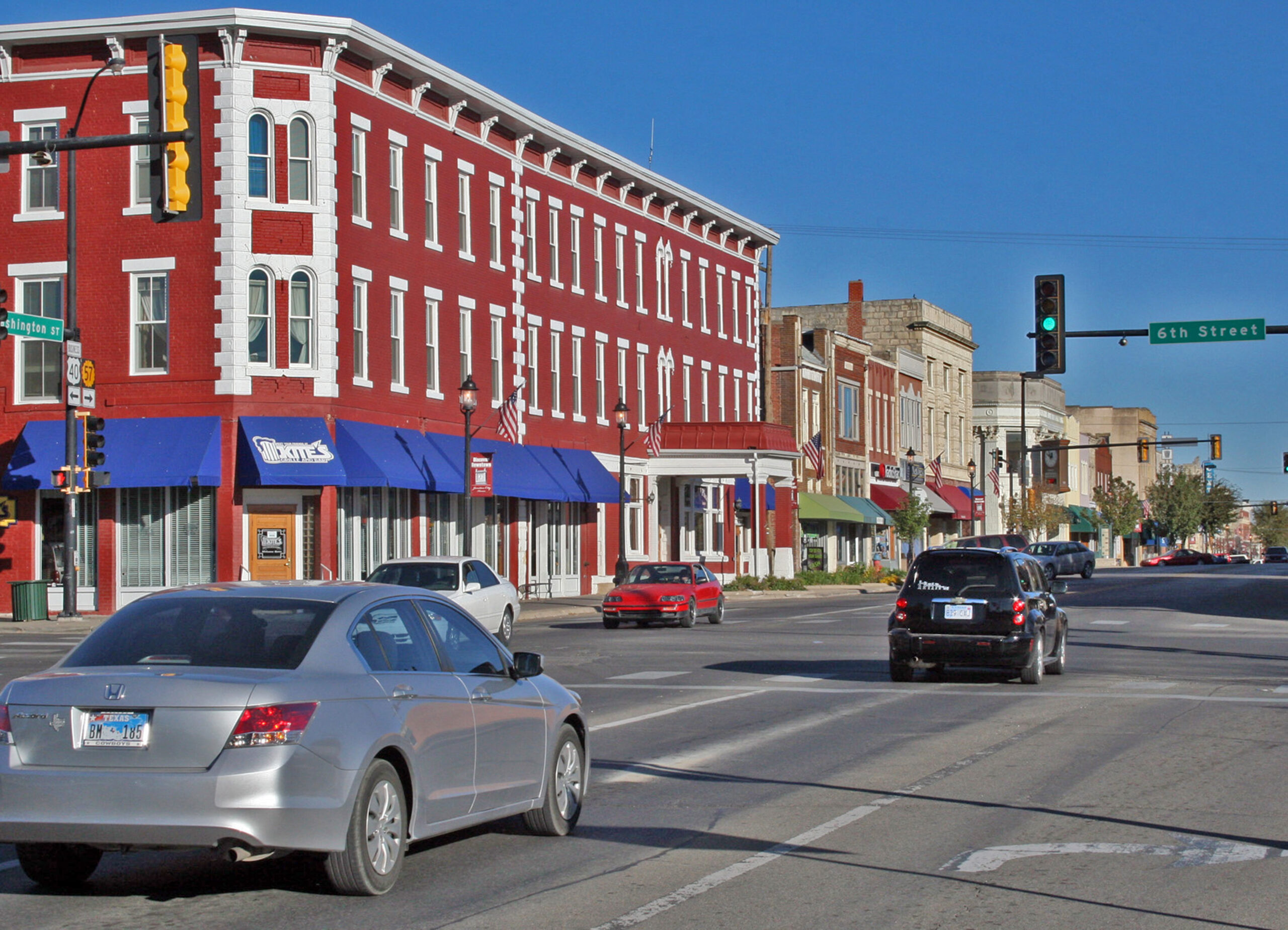 Downtown Junction City today
Junction City Today
Today Junction City has grown to a population of over 23,000 residents making it the 19th most populated city in the State of Kansas.  Junction City is located in the "Heart of the Flint Hills" and has been listed in the top 200 towns in America to live for Anglers and Hunters by Outdoor Life Magazine.  Geary County is also home to the largest lake in the state located directly North East of town.
Junction City is a bustling town with plenty to see and do. Due to its location in the flint hills, there are a plethora of outdoor activities available to residents. Hiking, fishing, boating, biking, and camping are but a few activities residents can enjoy either within the town or nearby. Additionally, residents of the Midwest get the pleasure of experiencing all 4 seasons every year, each bringing a different form of beauty to the area. You can learn more about the attractions of Junction City HERE.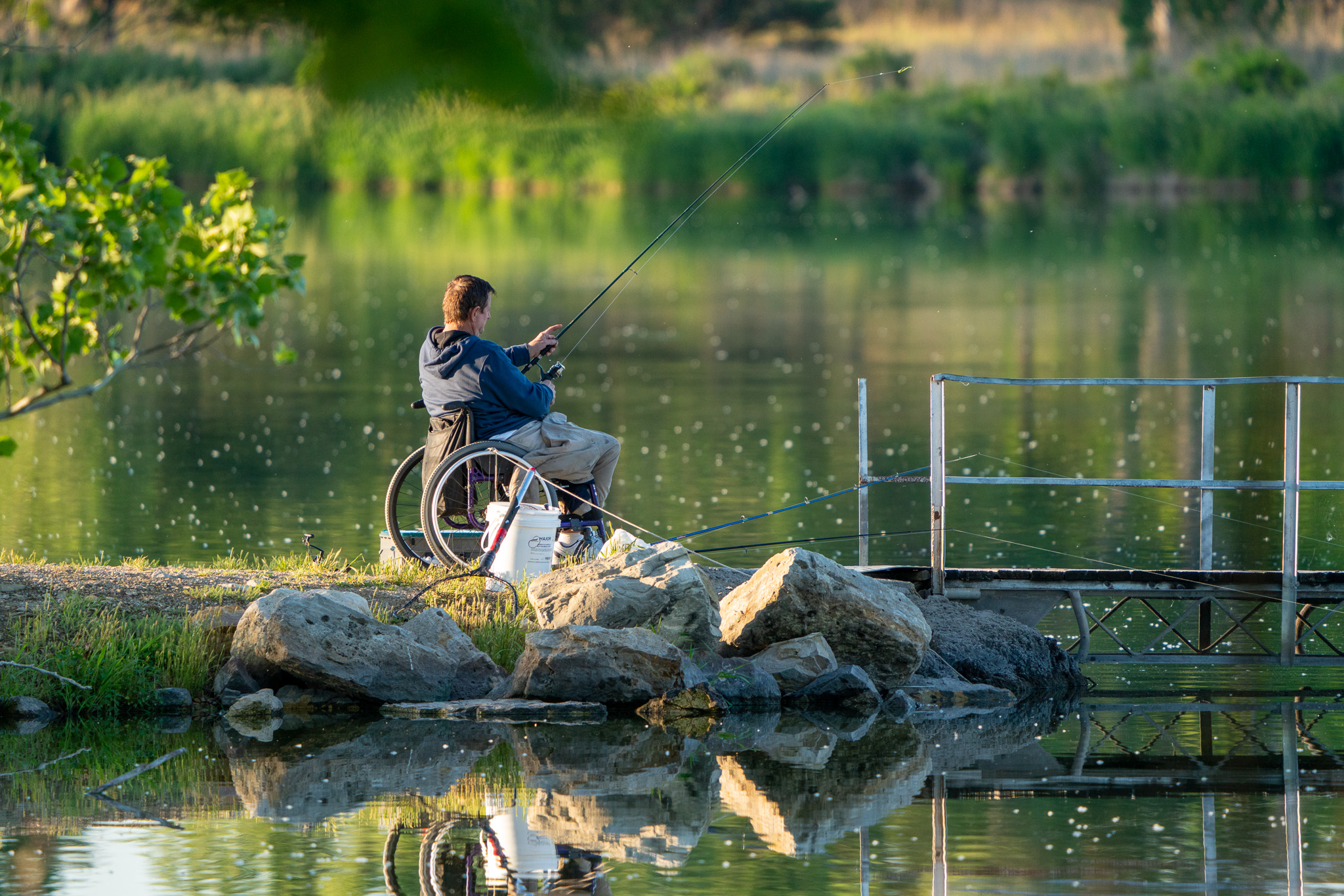 Individual fishing at Milford Lake's Spillway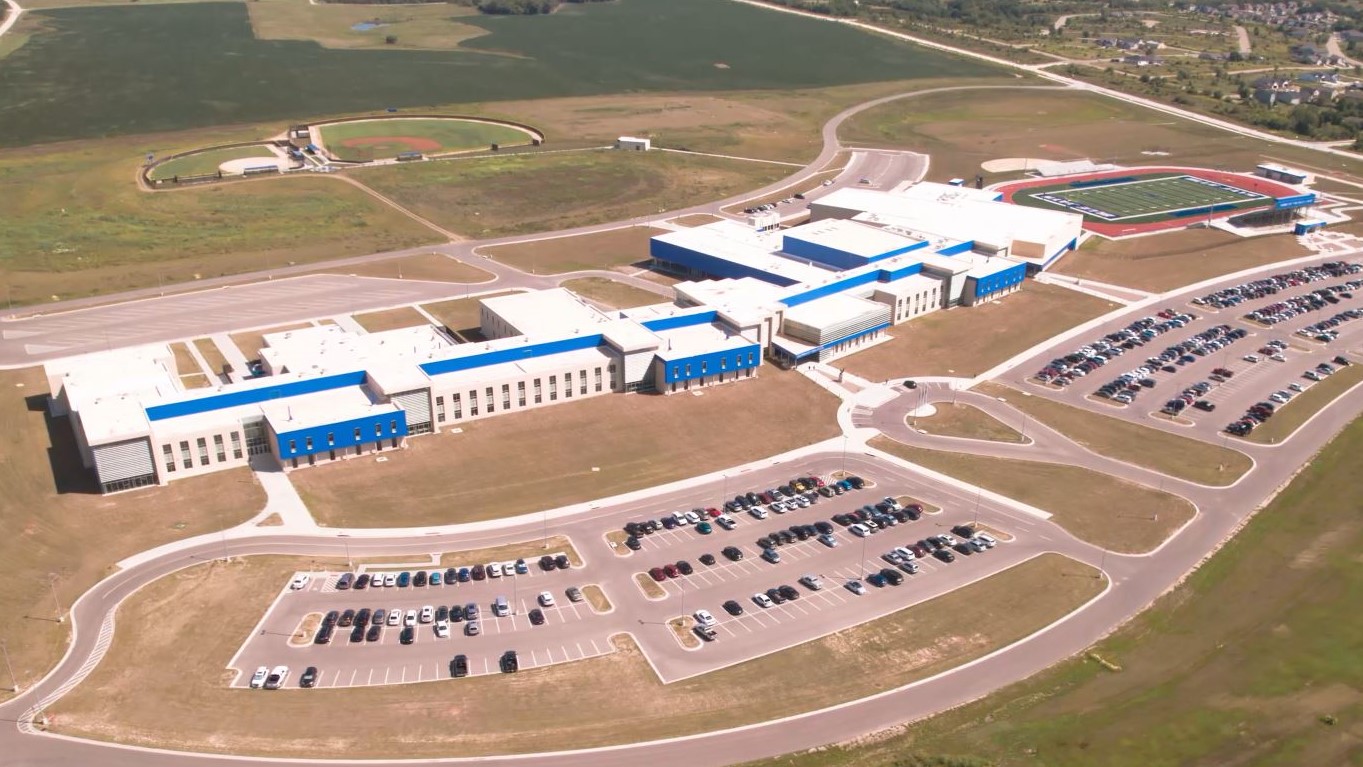 Arial Photo of Junction City High School
Geary County is home to Unified School District 475, one of the state's largest. In total there are over 7,000 students enrolled in classes. USD 475 consistently ranks among the top districts within the state for the quality of education it provides its students. On the right, you will see the High School for the district which is the 3rd largest in the country and the largest public school in the state by square footage. You can learn more about USD 475 HERE.